During the weekends and school holidays finding the best place to take your kids for an action packed day of fun can be difficult. Trying to cater to everyone's needs can be a hard task. Plan your trip and make it a day to remember. Your children may not always remember these special trips away but you will. Having these special memories will stay in your heart forever. Here are some of the best places to take your kids.  From adventure coasteering in UK to fantasy at the west end, the whole family will love these choices.
Cornwall Vertical Descents
The beautiful seaside location of Cornwall has always been a popular tourism destination. If you fancy coasteering in Cornwall, there are hundreds of miles of coastline to explore making it a fantastic holiday destination.
Cornwall is also the surfing capital of the UK, Newquay is the perfect place for our adventure centre to be based. If you and the kids are prepared to get messy Cornwall is the place to be!
Bewilderwood
This mythical and magical location will set your kids hearts of fire. Set in 50 acres of woodland on the outskirts of Wroxham. Bewilderwood is a kid friendly version of a theme park. There is no rides or special effects, there isn't even any fast food outlets! There is just lots of outdoor fun to be had. From climbing up trees to hiding away in stunning treehouses.
Take your kids away from the hustle and bustle of life and let their imagination run free in the woodlands of Bewilderwood. The area was designed by a local children's author, Tom Blofeld. He brings the magic from his books to life in Bewilderwood and proved entertainment for the whole family.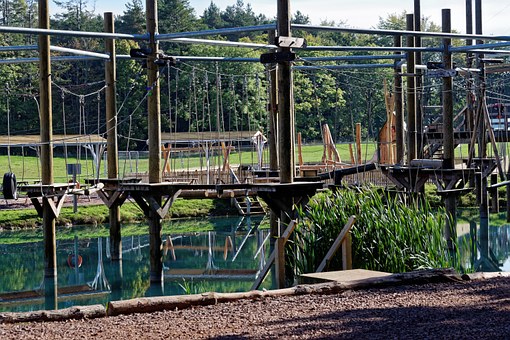 London Zoo
London zoo is not only the UK oldest scientific zoo but it is also the world's oldest scientific zoo! It has been educating visitors since it opened its doors to the public in 1847 on the edge of Regent's park. So your kids will be truly educated on wildlife when they visit London zoo.
Today the zoo is home to over 750 species of animals, all cared by a huge team of experts. From gorillas to frogs, your child's favourite animal is bound to be spotted. The zoo has recently opened a new development with Lions by opening the new land of the Lions habitat. This new development was created to breed endangered Asiatic Lions as there is only 400 remaining in the wild! You will be able to explore the new enclosure through the three walkways that covet the new area. The walkways have an Indian-theme area to explore which includes a train station, crumbling temple and village high street. Your kids would love visiting the London Zoo.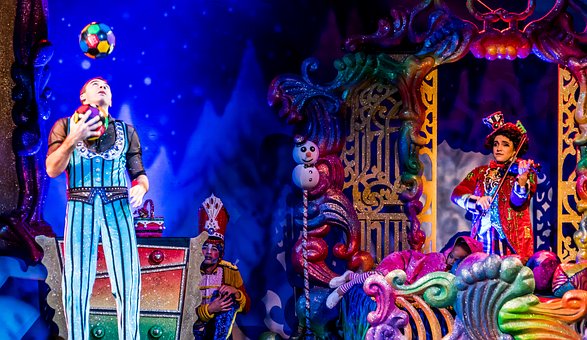 West End Theatre
Enjoy some much needed family entertainment by visiting London's famous west end theatre. The theatre also offers a kids week in august where kids go free. This scheme was launched 19 years ago by the Society of London Theatre with the aim of encouraging young people to get involved in performance. It was originally only a weeklong but it is not expanded to the whole month of August. The theatre has more than 40 shows available with free tickets for children. As well as this, they have a programme of free activates and workshops that children can enjoy!
Have a lovely family day out while enjoying a great show at the famous west end theatre that all the family can love!