We all know how stressful organising and hosting a kids birthday party can be. With the fear of forgetting to invite a classmate, children becoming wild on sugar and destroying the place, or worse…the kids being bored. To prevent all these worries you can make life much easier by hiring a company to decorate and transform the room with child-friendly fabric structures and hire event crew to entertain the children.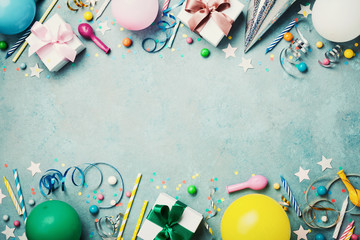 Magic Transformation
Whether you are hosting a Princess, Superhero or Pirates party – the theme must be prominent through every element of the party to impress the kids (and their parents). Fabric structures, such as draping can transform your home or hired space. Covering up walls and flooring can not only look amazing but can also prevent damage through spillage. Make a pirate ship room with sea blue draping or create a princess paradise with pink canopies decorated in fluff and fairy lights. You could even create an outdoor Harry Potter themed room with house flags and velvet curtains inside a large castle themed marquee.
Kids Entertainment
It's known that children can get bored just as easily as they can be amused. Hiring event crew is importance to avoid children going wild in your house through a sugar rush or through boredom. The event crew can dress up in line with your theme, i.e. Harry Potter characters, princesses, superheros, pirates…
Event crew can also perform shows, provide the music and play theme appropriate games with the children to make it the most memorable of parties. Hiring event crew might be expensive, however the return on investment is invaluable.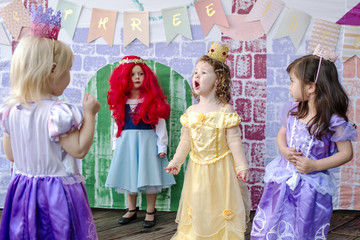 Get Creative with Food
The food you provide for the kids can be a make or break. Too much sugar – leads to wild behaviour and accident and no sugar leads to boredom and disappointment. Make themed pizzas, sandwiches, snacks and drinks on your own with the help of your child make the party really personal. For example you can make Magic Potion with blackcurrant juice and lemonade. You can make a pirate ships with hot dogs, golden treasure with popcorn or chocolate coins and pirates rum with cola bottle sweets. Take colourful fruit to recreate super hero logos – for example the Captain America symbol with strawberries, blueberries and white marshmallows. For a princess theme – make sandwiches or pizzas and cut them in the shape of crowns, make Cinderella pumpkins with peeled oranges and bake colourful, girly cupcakes.